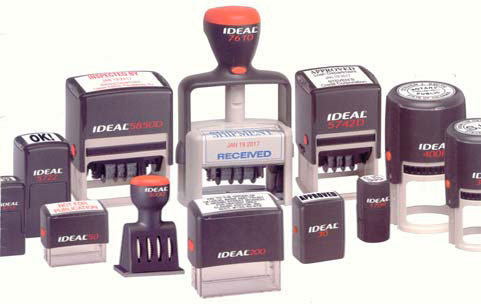 Perhaps the most popular type of rubber stamp is the plastic case self inking type which incorporates a changeable ink pad.
We offer several brands including Colop, Ideal, MaxStamp and Shiny in an extensive range of sizes from 12x12mm to 75x38mm.
Several ink colours are available including Black, Blue, Green, Red and Violet.
Some brands also offer a changeable dater or numberer.
Because of the extensive range of products, it is not practical to list prices. We are very happy to provide a no obligation design and price for your particular need.
Please call, fax or email Peter for further information
Normal Australia Post postage costs apply. Local pick-up service available